Llŷn Leisure are pleased to be able to offer alternative family and business accommodation at Gwesty Tŷ Newydd, Aberdaron, Llŷn Peninsula, North Wales.
Iain and Wilma offer you a warm welcome at GwestyTŷ Newydd. The hotel is situated in the picturesque and historic village of Aberdaron on the Llŷn Peninsula, North West Wales.

GwestyTŷ Newydd directly overlooks the bay and sandy beach of Aberdaron, which is one of the finest and safest beaches on Llŷn. Stay in comfort in this fine "Four Star" Inn, where you can enjoy fantastic views, savour the delights of freshly-caught Bardsey lobster and crab, relax over afternoon teas with home baked cakes and watch the sun go down from the terrace with a drink from the fully licensed bar.
Dine in the restaurant enjoying meals cooked with the finest fresh locally produced ingredients whilst savouring views over the sea towards the islands.
Please visit our website for further details and booking information.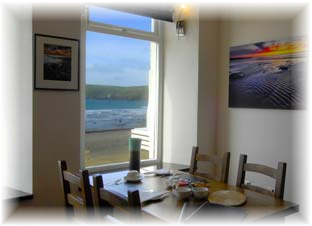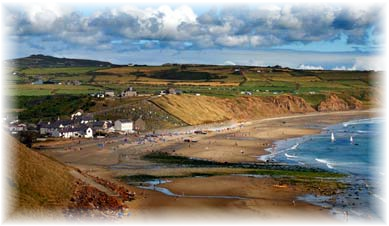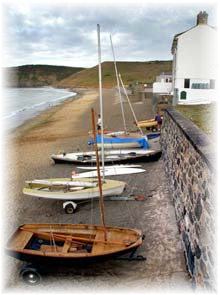 GwestyTŷ Newydd, Aberdaron, Gwynedd, North Wales Tel: 01758 760207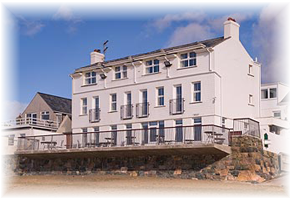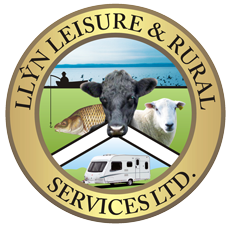 A Camping Site
Exclusively For Families
OpeningTimes & Bookings

Bookings can be made
by calling
(+44) (0)1758 704640
or by completing the
contact form here.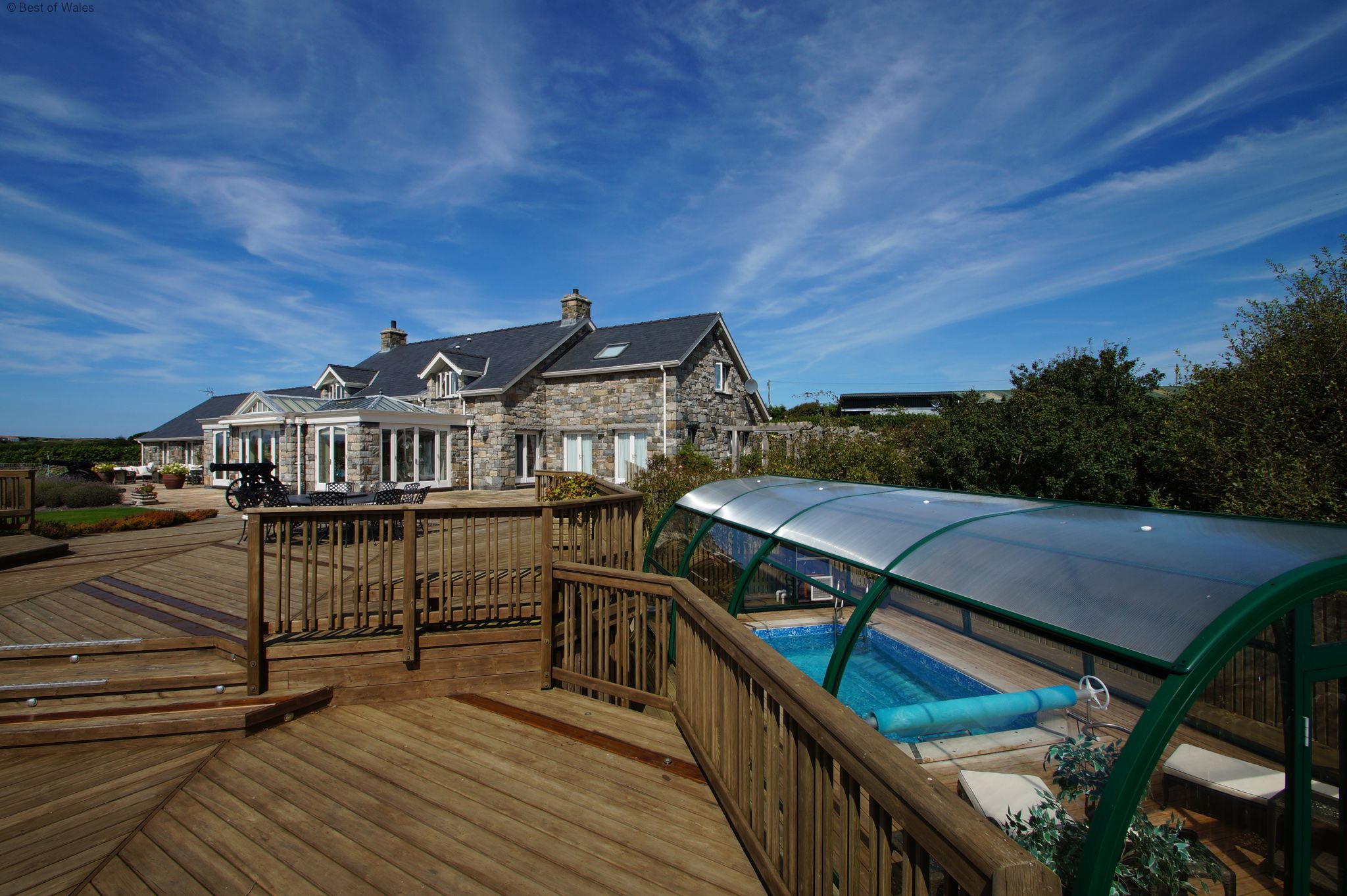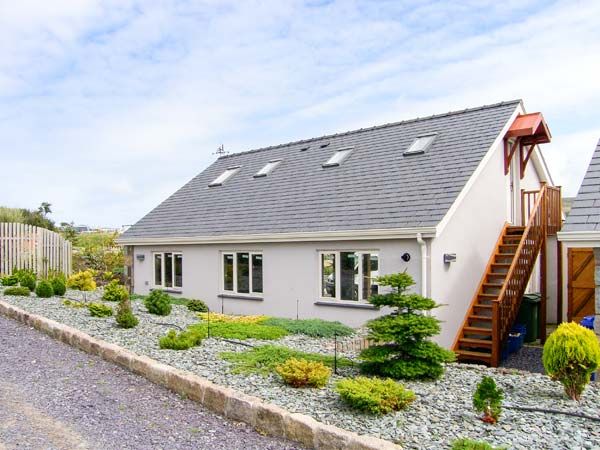 This is Llyn Leisure's newest Addition to the Family
.
Bodrydd Farm House is a Spacious, 5 star self catering with swimming pool facilities in an amazing location on the Llyn Peninsula. Overlooking beautiful gardens and 6 acres of fishing lakes, Bodrydd is a comfortable, modern and welcoming country farmhouse. Enjoy the beautiful kitchen, sumptuous lounge with a 52 inch TV and baby grand piano, an orangery with amazing views, 6 large bedrooms and underfloor heating throughout. This is the place for unforgettable reunions and family get-togethers.
A lovely apartment adjoining the owner's 200-acre livestock farm, located through electric gates on a camping and caravanning site in the hamlet of Rhoshirwaun on the Llyn Peninsula.
This modern first floor Aberdaron apartment has been cleverly designed to offer a stylish retreat for couples wanting peace and relaxation, yet with easy access to superb coastline and beaches.
All images ©Gwesty Tŷ Newydd Cyf | Copyright ©2016 Llŷn Leisure | Legal | Rules & Regulations | Sitemap | Privacy Policy
Llŷn Leisure & Rural Services Ltd



Bodrydd, Rhoshirwaun, Pwllheli, Gwynedd, North Wales LL53 8HR
Telephone (+44) (0)1758704640 Mobile: 07827275949